Customer reviews
Our great 5 star customer reviews are our priority.   We strive to give the best customer experience for each of our guests.
Feb 8, 2017
Danka the Donkey Stuffed Animal 5/15/15
"Thank you very much. I managed to pick it up yesterday and looks absolutely amazing." By Matt K.
Popeye's sweater 05/30/15
"I have the hardest time finding sweaters to fit my 2 pound teacup Chihuahua, and the ones that fit are always unattractive. Well, now I've found Annabela and she custom makes me absolutely gorgeous, soft sweaters that fit my chilly Chihuahua perfectly, and she doesn't charge too much! We LOVE Annabela!"  By Kate L.
Pet Sweater 5/2/15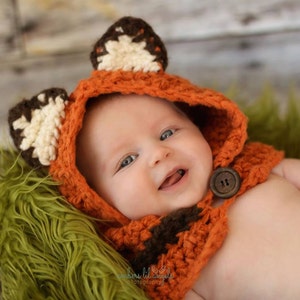 "It shipped on time, and the cowl is so cute!!"  By: Larissa B. Etsy
Handmade Hooded Bear Cowl 2/28/15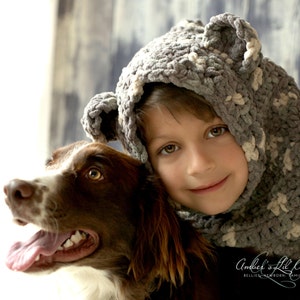 "Adorable, well made, and super cozy!"  By: Kerry G. Etsy  
  SUPER CUTE!  12/20/13  "I have this hat for my daughter – she will be growing into it (she's currently one) but I can't get over how cute it is. It's durable and well designed. I let my niece borrow it who is two when she was out to visit in November and it was just the cutest on her! Highly recommend."
By: SmittenIndie
  Perfect and Warm  12/20/13  "I have this coat for my Bichon and it's lightweight enough that it doesn't seem bothersome to him but you can tell it's warm and cozy. The customer service is fabulous and you can tell the owner has passion for her craft."
By: SmittenIndie
Amazing Earrings and Dog Sweater 12/11/13  "I adore the beautiful dog sweater, it looks so cute on my Brussels Griffon, Giggles and it is keeping her warm and toasty in this cold weather.  I also love my Peruvian Opal necklace and earrings.  I will feel very special wearing them.  I am also impressed by the beautiful packaging, personalized thank you card, and by the quick shipping.  I definitely plan on shopping on your site again.  Thanks and I definitely recommend your products."
By: Rachel M.  Storenvy
Quality products and excellent service 12/7/13
By: Patti M.  Storenvy